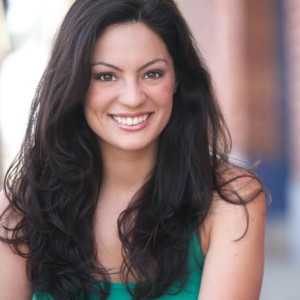 Princess Lexi (Cali)
Lexi is the founder and owner of Lexi's Little Princesses.  She graduated from the University of California, Irvine with Honors, majoring in musical theater and has performed throughout the US and Canada in many popular musicals such as Grease, Evita, Legally Blonde, Chicago, Oliver, Cats, and Sweet Charity!  Lexi has performed at many renowned theaters such as The Palace Theater, The John Engeman Theater, San Diego Musical Theater, and the Moonlight Amphitheater.  She has extensive vocal training in Opera, Pop, and Broadway styles.  Her love for teaching and children came at an early age, coming from a family of educators.  She now has taught jazz, tap, ballet, & musical theater for 15 years. Lexi has a true passion for singing, dancing, & entertaining to truly make any event an unforgettable celebration.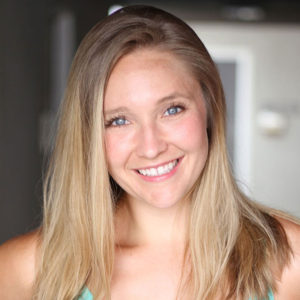 Princess Rebecca (Cali)
Rebecca is a graduate from CSULB Bob Cole Conservatory of Music with a degree in Vocal Performance. Rebecca grew up in the dance studio where she danced competitively. That combined with her degree, she naturally fell in love with Musical Theater. Since graduating, she has been in several productions around Orange County including Mary Poppins, Sweeney Todd, Chicago, Annie and many more. In addition, Rebecca teaches dance to children at studios in the OC area as well as teaches group fitness for adults. She has been with Lexi's Little Princesses since 2018 and enjoys spreading her love of music and performance for all of her Princesses and Princes in training 😉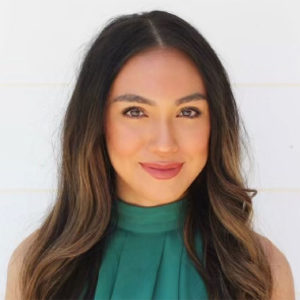 Princess Johnisa (Cali)
Johnisa is a singer, dancer, and actress currently residing in Southern California. She is an alumna of the Orange County School of the Arts and performed regionally with the esteemed 3-D Theatricals (Oklahoma!). She teaches Musical Theatre at a school in Newport Beach, and loves interacting and working with children! Johnisa was nominated for the 2018 Spirit of the MACY Awards for Best Actress, Best Female Vocalist, Best Female Dancer, and received two Highest Achievement awards. She is grateful to be training with the prodigious Jill Grande-Goodsell and the Anaheim Ballet. Some theatre credits include Janet Van de Graaff (The Drowsy Chaperone), Helena Landless (The Mystery of Edwin Drood), Michelle (Sister Act), and Arista (The Little Mermaid). Johnisa is delighted to be making magic with Lexi's Little Princesses!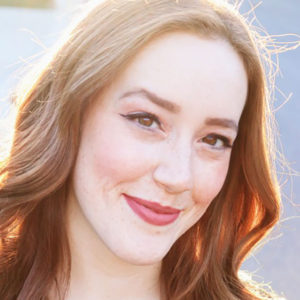 Princess Lauren (Cali)
Lauren has always loved to perform! She has been princess performing for 5 years, and been with LLP for 5 years.  She graduated from California State University Long Beach with a Bachelors in Theatre Arts Performance. Since Lauren was a little girl, she loved to sing & tap dance, so her parents put her into musical theatre at a young age. Throughout school, she performed in various musicals & plays. From this background stemmed her dream of one day being a Disney princess & working at her dream job, Disneyland! Lauren's dream came true when she started making magic at childrens' birthday parties. She then worked at Disneyland in the Entertainment Dept. Lauren loves what she does & strives to make each experience magical & fun for everyone!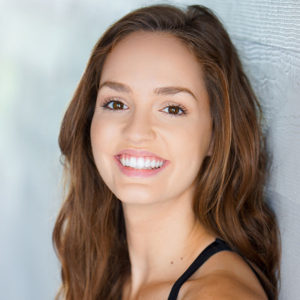 Princess Emma (Cali)
Emma began performing with the Austin branch of Lexi's Little Princesses in 2016. Born and raised in Houston, TX, Emma fell in love with musical theatre at a young age. She went on to receive her BFA in Acting from the University of Texas at Austin in 2018, and moved to Los Angeles to pursue a career in TV/Film. While in school, Emma founded The Spotlight Project, LLC, an inclusive musical theatre summer program in Houston that offers summer camps to students with and without special needs. Since moving to LA, Emma has performed in live theatre, film and commercial projects, while continuing to direct The Spotlight Project from afar. Always a creator, Emma loves to sing and write original music in her free time. Combining her true loves of singing, acting, teaching, and (of course) Disney, Emma adores every moment she spends creating magic with Lexi's Little Princesses in Southern California!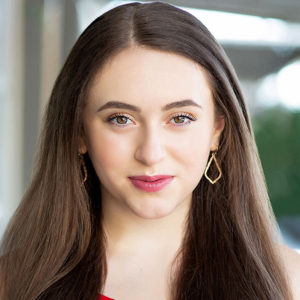 Princess Carli (Austin)
Carli is a senior in high school at Texas Connections Academy. She is an actress in musical theatre and has been dancing for 14 years! She is in ZACH's Pre-Professional Company and hopes to go to college for musical theatre. She has been seen in ZACH Theatre's regional productions of A Christmas Carol; Tortoise and Hare; and Wake Up, Brother Bear! As well as Summer Stock Austin's production of The Music Man. She also enjoys singing, cooking, practicing yoga, and making videos for her YouTube channel. She loves working with kids and getting to create unique magical experiences for them to cherish forever!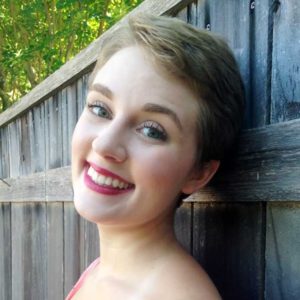 Princess Kinsey (Austin)
Kinsey is honored to be a part of the team at Lexi's Little Princesses! Kinsey has been involved with theatre for over 10 years and graduated from UT Austin with a degree in Theatre for Youth and Communities. Her career as a princess performer began shortly after an internship with Walt Disney World, in 2014. Along with spreading magic in the Austin area with Lexi's Little Princesses, Kinsey also works as a Preschool Teacher at Lupine Lane in Lakeway. Kinsey loves the city of Austin and can't wait to bring magic to your special day!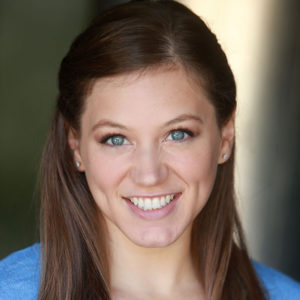 Princess Taryn (Austin)
Taryn is thrilled to be part of the team of princesses at Lexi's Little Princesses! She loves bringing joy and smiles to families in their celebrations. Taryn grew up singing and playing piano, and has always had a passion for music, and the expression and connection it creates. She holds a Bachelor of Music in Vocal Performance, along with a Minor in Theater Arts, from Southwestern University. She is a lyric soprano with a background in opera, musical theatre, and dance. When she is not performing as a princess, she is teaching music lessons for voice, piano, guitar, and ukulele to all ages, and leading music in her church worship team. Her favorite roles performed include: "Belle" from Disney's Beauty and the Beast, "Gertrude McFuzz" from Seussical, "Poppy" in Noises Off, and "Lady of the Lake" from Spamalot.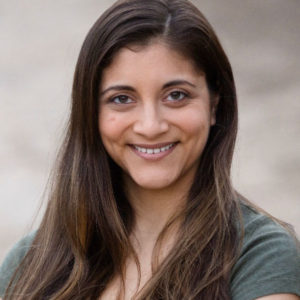 Princess Veronica (Austin)
Veronica has been performing in various ways since before the age of ten. She is currently a graduate student at Teachers College Columbia University pursuing a Master's in Music and Music Education. She is often seen on stage at The Palace Theatre in Georgetown, Texas where she also teaches private voice lessons, and works in their Education Department. In the Austin area, she has been a performing member of the Songs for Young Whippersnappers entertainment group, and the vintage singing trio The Vintage Dreams. She loves bringing her passion for music and acting to children of all ages.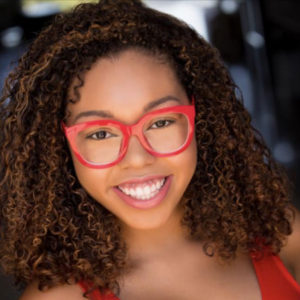 Princess Helena (Austin)
Helena is a rising Senior at McCallum Fine Arts Academy as a Performance Theatre Major. Her love for theatre sparked in the second grade and has continued to grow. Since then, she has performed at regional theaters such as ZACH Theater (A Christmas Carol), Zilker Theater Productions (Hairspray, All Shook Up),and with Select Ensemble at the Long Center. She is also a 6th year member of ZACH Theater's Pre-Professional Company. Some of Helena's favorite roles include Peggy Sawyer (42nd Street), Anita (West Side Story), and Emma Carew (Jekyll and Hyde). However, her favorite role was playing Princess Tiana for a Princess Tea Party with many fun and enteric children. She has loved Disney all her life and is thrilled to be a part of Lexi's Little Princesses!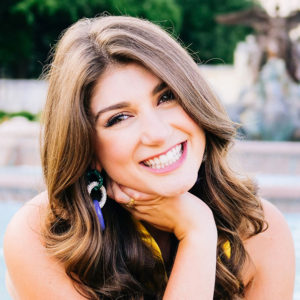 Princess Isabella (Austin)
Isabella has been dancing and performing since she was three years old, and has been a princess party performer for over six years! Her vocal abilities range from musical theatre to pop music, and loves working with children. She is the proud big sister to 3 younger siblings!  She recently graduated from the University of Texas as Austin with a degree in Human Development and Family Sciences and a minor in Business.  Isabella can't wait to spread joy and magic to your family!